07.10.2019
Learn who wins 10 000 Aunit tokens!
Today we'll draw the first extra prize among the participants of
the Aunit-Rally
.
The three winners will share 10 000 Aunit tokens:
1 place — 5 000 Aunit tokens
2 place — 3 000 Aunit tokens
3 place — 2 000 Aunit tokens
The broadcast starts at 2:00 pm Moscow time on our
YouTube channel
, don't miss it!
The second round gives even more chances to the Rally's participants:
We give extra prizes every two weeks;
Each portion of 1000 Aunit tokens on your account gives you more winning chances in the final part.
Don't miss a chance to win iPhone X and MacBook Pro — join the prize race today!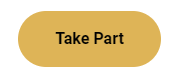 Best regards,
Aunite Group Team.