15.07.2019
Aunit-Rally 2019 is already on — join!
Take part
in the new contest
from Aunite Group and BTC Alpha exchange and win iPad Air, iPhone X or the newest MacBook Pro!
Join now — all you need to do is to take three simple steps:
1.
Register
on the BTC Alpha exchange and verify your personal details.
2.
Subscribe
to the channel of the Aunite Group on Telegram.
3. Buy from 1000 AUNIT tokens on the BTC Alpha exchange and hold this balance on the account until September 12.
If you already have an account with BTC Alpha exchange, just make sure your personal data is verified.
The leader of the contest, who bought the largest number of AUNIT tokens, is sure to receive an iPad Air. The rest two iPads Air and iPhone X will be drawn on the random basis among all bidders. One of the TOP 100 participants who bought the most number of AUNIT tokens will receive the newest MacBook Pro!
Fasten your seat belts — an exciting race is waiting for you!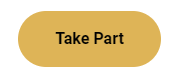 Best regards,
Aunite Group team.