05.09.2019
AUNIT-RALLY IS MOVING TO THE FINAL LAP!
"Aunit-Rally"
race is approaching the final: on September 15 at 11:59:59 pm server time, the competition will be over with the latest results being recorded. Join: you still have a chance to win awards!
On September 17 at 6:00 pm MSC time, Evgeny Schelkonogov, CEO of the company will determine the winners on the air. The contest leader will receive one of the three iPads Airs. Owners of the other two tablets will be randomly selected among the rating's participants.
If participants show even more activity at the finish line, iPhone X and the latest Macbook Pro model can become the main prizes of the contest. Aunit-Rally has more than 150 participants: join to the fight for cool prizes!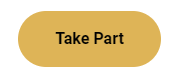 Best regards,
Aunite Group team.